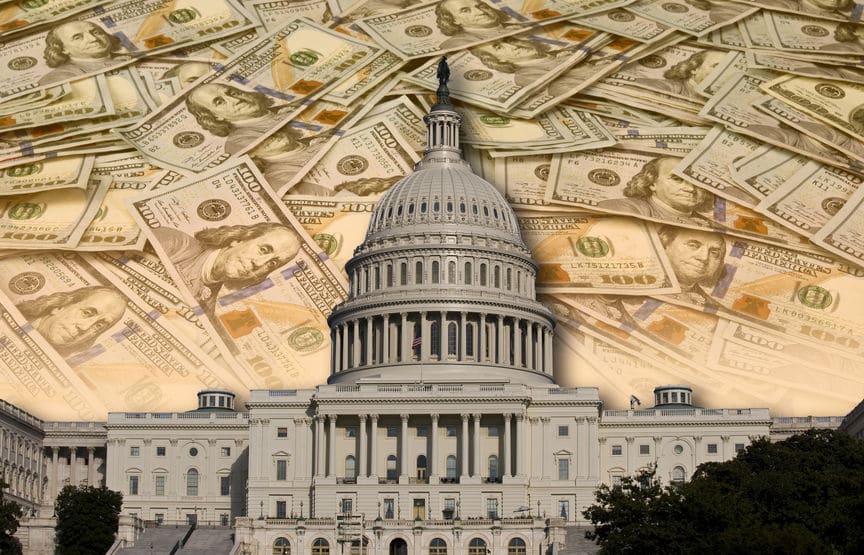 $50 million for Environmental Justice Grant Program in Democrats COVID Bill
Note: Amongst all that is part of the Democrats $1.9T COVID Bill – $50 Million for Environmental Justice. 
The largest conservative caucus in the House is circulating a new playbook on how to fight back against President Biden's $1.9 trillion coronavirus relief bill by exposing each of the "liberal goodies" tucked inside the package. 
The Republican Study Committee (RSC) authored a three-page memo to conservatives to outline "all the left-wing items Democrats are hoping the public won't find about." Fox News first obtained a copy of the fact sheet that is slated to be widely circulated Monday.
Among the provisions raising eyebrows among the conservatives are $1,400 stimulus checks going to mixed-status families with undocumented immigrants; allowing Planned Parenthood to receive Paycheck Protection Program (PPP) funds designed to keep small businesses afloat; and nearly $600 million for additional emergency paid family leave for federal employees and U.S. Postal Service workers, according to the RSC memo. 
The memo also calls out subsidies and loan forgiveness to farmers and ranchers on the basis of race and ethnicity; allowing coronavirus funding to go to colleges that have partnerships with Chinese-controlled companies and Confucius Institutes; and doling out $50 million for environmental justice grant programs, which the RSC pans as "a thinly-veiled kickback to leftist environmental groups."
The RSC memo raises concerns over extending PPP business funding to owners who could have a felony record, including "violent criminals," and extending Medicaid eligibility for incarcerated inmates during the 30 days prior to their release.
Originally published at Fox News Channel